---
I FOUND MY FOREVER HOME
NINJA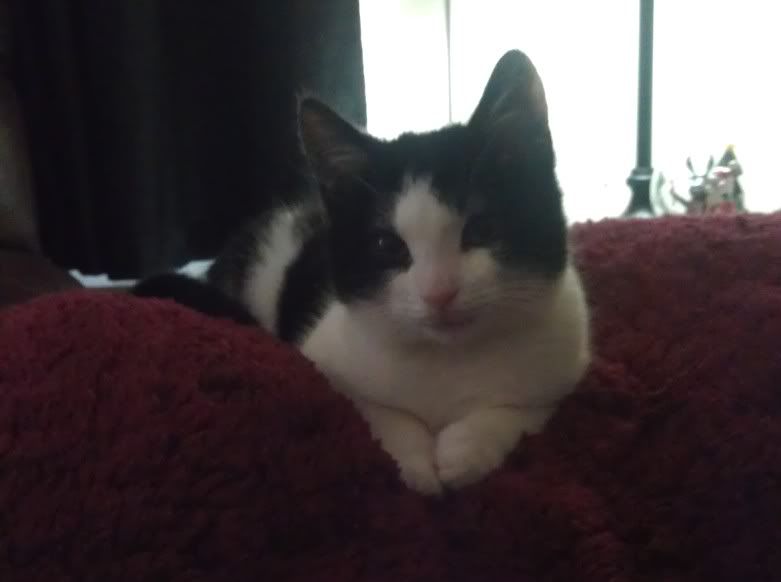 FOSTER HOMES NEEDED!!!
Time runs out quickly for owner give ups! Help save a life today.





*Need to update your pet on their core vaccines? Please inquire about low cost vaccine options in the DC, MD, VA, PA areas


Who We Are
Cat Tails, Inc. is a small rescue that operates on a foster only basis and with individual private rescue groups. Volunteers and donations are what keep our organization running. Additionally we network with other non-profit rescue groups to provide help, assistance, and referrals. Cat Tails, Inc. welcomes donations of food, litter, carriers, toys and other cat supplies for rescue efforts and for our foster homes. We accept monetary donations to cover vaccinations, testing, and spay/neuter surgery, special needs vet care and supplies. Donations are accepted by the Director and individual Managers of the private rescues.

Adopting a friend
To receive an adoption application, please send an email request directly to the appropriate foster on the profile page of the cat or kitten of your interest.

Please allow at least three (3) days for your application to be processed. If there are any additional question before rendering an approval or denial we will contact you. If your application is approved, the next step is setting up an appointment to visit. Please be aware that other applications may be in process for the same pet of your choice. An approved application and pet visit are the first steps in the adoption process with our group but we do not a guarantee and do not hold any eligible pets for adoption. Pets are adopted to the first eligible approved applicant who proceeds with the adoption contract and adoption fee. We will process your application in a timely manner and give you any status updates on a particular pet if you have inquired about one specifically.


Adoption Fees
Kitten adoption fee is $100 and cat adoption fee is $75.00. There are also cats in the adoption program with further reduced adoption fees. Fees cover the cost of exams, vaccinations, testing, medications, treatments, and spay/neuter surgery. Reduced adoption fee of $175.00 if you are interested in adopting a pair kittens.

Please check with the foster regarding methods of payment accepted.
ALL CATS ARE FULLY VETTED BEFORE THEY LEAVE THEIR FOSTER HOMES
Healthy kittens can leave their foster home no earlier than 8 weeks old. Kittens are sent home with their age appropriate vaccines (generally their first distemper shot and first deworm). Kittens must return to be spayed/neutered through the rescue anytime between 3-6 months old.
(Adopters are responsible for fulfilling the subsequent kitten booster shots, including rabies, once they leave their foster home and enter into their adoptive home. Kittens who remain in foster care waiting to be adopted will receive their series of shots along with their spay/neuter surgery and FIV/FELV testing )


Come Visit Us!


Please see our ever-changing available pet list and contact the foster directly to arrange a visit. We operate on a foster only basis.

Contact Us
Please see pet list for contact information

Locations
Baltimore Metropolitan Area
Washington D.C. Metropolitan Area
Northern Virginia
Gettysburg, PA and surrounding




[Home] [Information] [Shelters] [Search]