Bunkie Animal Shelter

.


We find beauty in the most incomprehensible places. It is our gift to see beyond the dirt, terror, sadness, and defeat to find the true soul that lies within. We are Rescue.
---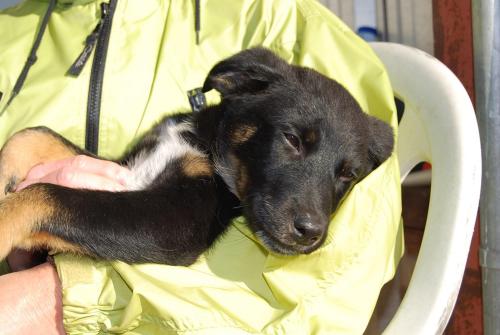 News...
The volunteers of the Bunkie Animal Shelter have teamed up with the Humane Society of Louisiana in an attempt to bring awareness to the people of Avoyelles Parish of our desperate need for loving homes for our city's unwanted dogs.
Who We Are
We are a small group of citizens in Bunkie that recognize the need for conscientous pet ownership which should always include spay and neutering your pets. We have a lot of stray dogs wandering our streets and we hate to see them captured and euthanized, so we are attempting to find good homes through newspaper and internet advertisments. We want to be good stewards for God's creatures, and to provide healthy pets to responsible pet owners. We would like to provide a second chance for the unwanted dogs and cats in Bunkie. Please help us if you can, either through adopting a friend or donations to help with veterinary costs for our animals.
Adopting a friend
If you see an animal that you would like to adopt on our website, we will have the dog or cat altered and vaccinated. There will then be a $60 charge for this animal.
Come Visit Us!
Bunkie is located in the central part of Louisiana, about 30 miles south,southeast of Alexandria on Highway 71. The pound is located on E. Oak Street next to Firestation #2.
---
Bunkie Animal Shelter
656 E. Oak St. (physical )
1619 Hwy 1187 Mansura, LA 71350.(mailing)
Bunkie, LA 71322
Email: bunkieanimalshelter@yahoo.com
Click here for a list of pets at this shelter

---

[Home] [Information] [Shelters] [Search]