---
OUR FEATURED DOG
EMERALD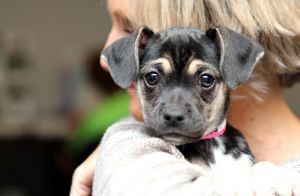 Please read more about me in my profile!
---
OUR FEATURED CAT
SHERWOOD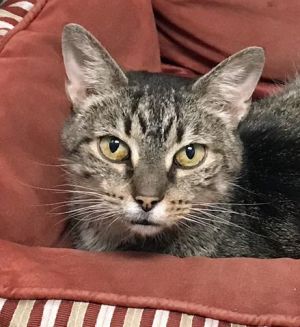 Please read my Profile! CATS ARE UPDATED ON A DAILY BASIS ON PETFINDER.
VISIT OUR WEBSITE AT:
www.ForThePets.org to view our current Calendar of Events
WHO WE ARE
We are the Humane Society of Calloway County and are located in Murray, Kentucky, in the Weaks (Senior Center) Building. Here in Calloway, it's the animal lovers who make a difference to literally thousands of animals and thousands of people. We have a motto at the Humane Society: Every time we help an animal, we're also helping a person. Our organization is a non-profit organization with 501c3 status. Office hours are Monday - Thursday 10 a.m. to 3 p.m. For contact information on particular animals, please contact the number or numbers provided in their description should you need information outside of normal business hours. Or, you may also email us at humanesociety@murray-ky.net
ADOPTING A FRIEND
All of our animals are in foster care. We have a small foster network where we place animals that are homeless or who have been rescued out of the Murray Calloway Animal Shelter. Our members also participate with dog and puppy rescues and assist animals in need in the community through our E-list and Animal Assistance Program. We will be glad to give you more information on any animal in our care, just give us a call.
All cats are tested for FeLV/FIV, vaccinated, dewormed, spayed or neutered, given flea and tick protection and microchipped. The adoption fee goes back into the program to help support the needs of the next rescued animal.
Our dogs are tested for heartworm, vaccinated, spayed and neutered, dewormed, microchipped and given flea and heartworm protection.
An application for adoption must be approved, interview and/or home visit conducted and a contract completed upon adopting any animal.
Our adoption fee is $50.00 for cats and kittens. For dogs, the fee ranges between $125 and $250 depending on the amount of vet care received. An adoption fee for a puppy or dog is specified within his or her profile.
Our Programs
Fixed For Life Spay /Neuter Assistance
Legislative Advocacy
One at a Time Cat Adoption
Kind News
Friends of the Shelter
Humane Education
Pet Assisted Therapy
PetSafe
Feral Cat Program
Pet First Aid
Pet Loss Support
Advocates E-List
Dog Obedience Classes
Animal Assistance Program & Good Samaritan
Donations
The Humane Society of Calloway County is a non-profit organization dedicated to helping the animals of Calloway County. We rely heavily on assistance from volunteers and Good Samaritans in the community. Without our fellow animals lovers help, we would not be able to fund our programs and provide assistance to pets and pet owners when it is needed. We urgently need your financial support to continue our programs. EVERY penny that we receive comes from donations and memberships. We promise that your donation will be spent to further our programs. If you would prefer, you may specify which program you would like to assist.
Necessary Supplies and Wish List
OUR WISH LIST
Dry adult dog and cat food
Dry puppy and kitten food
Kennels or fencing
Puppy pads
Dog houses, Igloo-type
Folding suitcase style wire crate/kennels (30 or 36" or larger)
Booda or Nyla bones for dogs
Kong toys for dogs
Scoopable Kitty Litter
Turbo Scratcher or refills for cats
Towels (old or new)
Copier paper
Card stock
Paper towels
Capstar for cats and dogs
Heartworm prevention
Frontline, Revolution or Advantage Flea Protection
Gift Certificate at any Calloway County veterinary office
gift certificate at vet for heartworm and feline leukemia/FIV tests
To Deliver or Send Wish List Items or Make a Donation: P.O. Box 764, 607 Poplar Street, Suite A-1 Murray, KY 42071 ShelterCare Pet Insurance
Alleviate the financial stress associated with your pet's unexpected medical expenses and generate funds for our shelter at the same time! Simply apply for a ShelterCare Pet Insurance Program by using the ShelterCare banner-link.
Here's how it works: ShelterCare Pet Insurance Programs cover you when your pet needs essential veterinary care from an illness or injury. Also, every time a completed application for a ShelterCare program is generated through our organization's website, we automatically receive a $25 donation to help cover common needs like pet beds, kitty litter and food. This donation is of no cost to you and provides us with essential funds. Make the right move and enroll today!
Come Visit Us!
Map to our shelter

---
Humane Society of Calloway County
P. O. Box 764
607 Poplar Street Suite A-1
Murray, KY 42071
Phone:270-759-1884
Email: humanesociety@murray-ky.net