Chelsea's Legacy
CHELSEA MARIE
IN LOVING MEMORY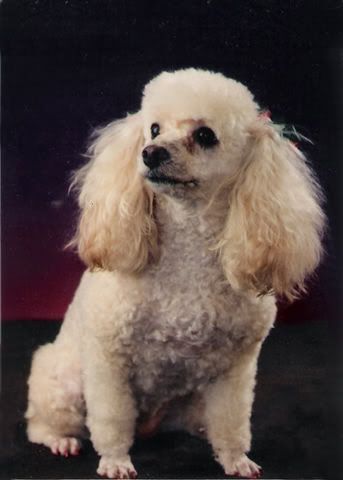 News
We need foster homes to help save more lives. If you can open your home and your heart for a rescued animal, please contact fost228@bellsouth.net

Who We Are

We are a small breed and poodle rescue dedicated to finding the perfect forever home for each life that comes to us. This rescue was founded in 2004 as a loving tribute to Chelsea Marie, my beloved toy poodle. Chelsea died from kidney failure on 6/2/2004. This is all for you, Boo Boo.

Adopting a friend
Please read these requirements before you apply to adopt. The first step for adoption is to fill out an adoption application. We must have a completed application before scheduling a meeting with any animal. We require a positive vet reference and a home visit. We will not adopt a shelter dog to any family with a child under 10 years old if we do not know the dog's history. A fenced yard is required. A fence is defined as a sturdy structure above ground that surrounds the entire yard. Underground fences do not qualify as they do not ensure the safety of the pet. Another animal can cross the fence to kill or injure your pet. Your pet can be easily stolen from your yard with an underground fence.

Download the application in Microsoft Word format
Come Visit Us!
We don't have a facility for you to visit. All the animals are in foster homes. We require a completed application before scheduling a visit with any animal. We reserve the right to refuse adoption at any time.
---

Chelsea's Legacy
Louisville, KY

Email: fost228@bellsouth.net
Click here for a list of pets at this group


---


[Home] [Information] [Shelters] [Search]