Cedaridge Collie Rescue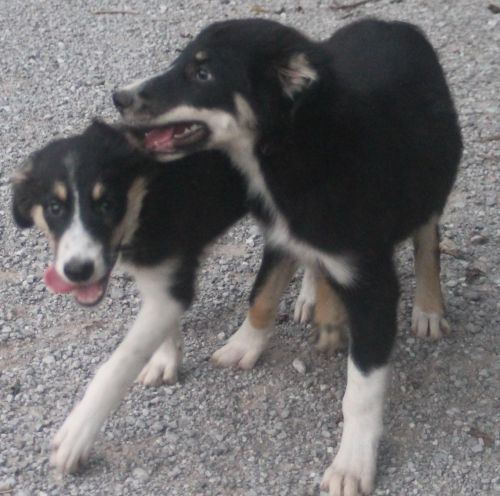 ---
Our Featured Pet...
Beethoven came back to us after experiencing vision chnges due to CEA ...he is a sweetheart who loves women but is leary around men. HE MUST HAVE A FENCE so he can have the security he needs to thrive....Beethoven needs a home..... Email me to start the process....deemart@att.net
CHIP IN...
HELP US OUT..we are currently treating a heartworm positive do g....Riggs is in need of his extra expensive care!!! ALL DONATIONS ARE TAX DEDUCTIBLE!!!! y WE ARE IN NEED OF FOSTERS AND VOLUNTEERS...MUST BE ABLE TO LIFT FOOD BAGS AND WALK DOGS...... There is no better time than now to open your heart to a collie or other rescue dog....as much as we love them, we cannot provide them with the same security and individual attention that a permanent home with 1,2 or even 3 other collie friends can provide... Your adoption could make the world of difference in another collie's life... If you are not in the position to adopt at this time, perhaps you would be interested in becoming a foster, or MAKING A DONATION thru PAYPAL or by mail to Cedaridge Collie Rescue. These donations enable us to continue to make the world a little better place for another collie.....
Why adopt a rescue animal?
Every rescue serves as a 'temporary' place for dogs and cats in need. If a rescue is full, that rescue is NO longer able to pull a dog or cat that may be on their last few hours in a shelter...PLEASE remember, if a rescue cannot pull an animal in need...someone, somewhere will need to be euthanized.
WHY there is an adoption fee
Since 1999 we have taken in abandoned and unwanted collies and other animals. We house 2 -20 animals in our homes, foster homes or on our premises. Medical care prior to adoption includes: Heartworm testing ($30) Altering ($100-155) Vaccinations ($20-40) Heartworm preventive ($6-10 monthly) Flea control ($10-15 monthly) Worming ($10-25) Microchipping ($10) Food, vitamins ($??) **Heartworm treatment; if necessary ($200-500)** All animals are accessed for behavior and medical needs. Every animal is socialized (as much as possible) with other dogs, cats, young children and older adults. We are a not for profit organization. ALL expenses for the above listed medical care, all feeding and housing of animals comes from our adoption fees. The average cost to bring an animal into rescue is $200 plus food!
Adopting a friend
The first step is the adoption application. The application allows Cedaridge Collie Rescue to determine what you are looking for in a collie in order to better match your family and home with the "right dog for you". Some collies are fine with hardwood flooring, some are terrified of any slippery surfaces, some collies love to be jogging buddies, hiking pals and swim partners while some are couch potatoes and basic information like what good or bad habits a collie may have that would fit into your home and family. Please note that filling in an application form in NO WAY guarantees acceptance as an adoptive home and CRCR reserves the right to refuse any applicant at any time and for any reason.
---
STEP TWO: The Home Visit....... The home visit is a very important part of the adoption process A home visit is when a rescue volunteer comes to your home and visits with all the family members. We are not there to judge your home, your family and/or your lifestyle. The reason for the home visit is to get to know you and your family better as well as determining if it is the best match for the collie in question. This step is also an opportunity for the family to ask the volunteer questions about rescue dogs and get tips on how to help rescue dogs settle into their new environments.
---
STEP THREE: Meeting the Collie........ The next step in the adoption process is for you and your family to actually meet the collie you are interested in. This meeting gives you a chance to see if you feel this collie truly is a good match for your family and your home. It also gives the collie an opportunity to meet and get to know you a little.
---
STEP FOUR: The Adoption Contract........ The last step in the adoption process is reading and signing the adoption contract. The contract is signed by both the adopters and by the CRCR representative. The purpose of the contract is to outline and set into agreement what is expected of the adoptive family in regards to future care of their new collie.It includes a 14 day return policy to be sure all parties are happy with the adoption. It also states that if at any time, for any reason at all, the new family can no longer care for their adoptive collie, the collie comes back to Cedaridge Collie Rescue. The adoption donation of $180 is also paid at this time.
Start the process!
An application can be obtained by emailing us at deemart@att.net. We will send an application (formated in Word) for you to complete and return. . We do at times have special adoption rates for mixes, and we also offer discount adoption rates for the handicapped and senior citizen. If it is a direct placement by owner and/or a courtesy posting, the fee is between the person posting and the adopting party. We do provide support for the life of the adopted collie or mix. Felines are given FVRCP and Rabies, spay or neuter, FELV test, complete physical. Feline adoptions vary between $100 and $135, depending on the care needed.
---
Cedaridge Collie Rescue
727 Memphis Jct Rd
Bowling Green, KY 42101
Phone: 270-996-1935

Email: deemart@att.net
Click here for a list of pets at this shelter

---

[Home] [Information] [Shelters] [Search]