Animal Welfare League of Kosciusko County
3489 E. 100 South
Pierceton, IN 46562
Phone: 574-267-3008
Fax: 574-372-2442
Email: darlam@awlwarsaw.com
Official website: www.awlwarsaw.com

Here is a map to our shelter
<!Śmapquest directions go here -->
Hours
Sunday - Closed
Monday - Closed
Tuesday - 11:30 - 5:00
Wednesday - 11:30 - 5:00
Thursday - 11:30 - 6:00
Friday - 11:30 - 6:00
Saturday - 11:30 - 4:00

Hours for phone questions
TUESDAY through SATURDAY
8 a.m. to same closing hours listed above


We are the Animal Welfare League of Kosciusko County. Among our goals are providing happy, healthy animals to families in our community for adoption, the prevention of cruelty to animals, and the education of others in the care of animals. It is also the policy of the league to provide humane care and treatment for the animals in our facility, and to seek to return lost animals to their owners.

VOLUNTEERS are welcome! We can use many skills and much help!
---
Our Featured Animals!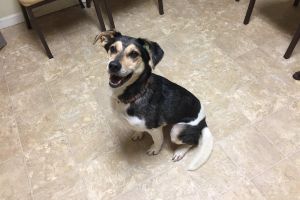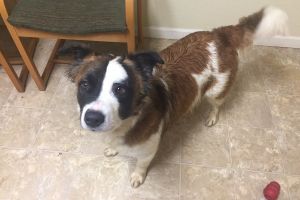 We have many MORE beautiful, friendly, adoptable animals who are just waiting to meet you. Please check them out on our adoptables lists, and then come visit them to discover your perfect companion. They're even more adorable in person!


---
The procedure for adopting one of our animals is as follows:
Please come in and let us help you select the pet most appropriate for you and your family. Most of our animals are now "temperament tested" by our trainer and we can help you find the pet that will fit your family.

Once you select your new pet, we ask you to sign an adoption contract that spells out our obligations to you and your obligations to us and your new pet. After you have filled out the adoption application, then read and signed the adoption contract and paid for your pet, you will receive your pet and an adoption package that contains many gifts for you and your new animal (see below under fees).

We try to make the adoption process simple and enjoyable for you and your new pet. Please come in for a visit and give us a try!



Adoption Fees
Dogs:
$140 for puppies under 9 months
$130 for dogs
$105 for dogs over 6 years
$100 for seniors adopting a dog over 6 years

Cats:
$90 for kittens under 9 months
$70 for cats
$60 for cats over 6 years
$55 for seniors adopting a cat over 6 years

Some pets are considered "Legacy" pets. The fee for these pets will be slightly higher than normal because of special considerations or high demand for this pet.

We offer military discounts with military ID card of $10 per pet.


What is covered by your new pet's adoption fee:
Health check
Behavior test done(by case)
Heartworm test (dogs over 6 months old)
FIV/FeLV test (cats over 6 months old)
2-3 combo vaccines and boosters
Spay/neuter surgery (or voucher for spay/neuter)
Rabies vaccine (given at time of spay/neuter - or covered by voucher)
Voucher for first veterinarian visit (large list of veterinarians to choose from)
Microchip for dogs/puppies (available for cats for a small additional fee)
Adoption packet (includes instructional information, coupons, and other values)



---
Our Wish List
We can ALWAYS use cash donations to help spay/neuter, vaccinate, feed, shelter, and provide veterinary care for the animals in our care! Checks may be sent to us at:

Animal Welfare League
PO Box 1906
Warsaw, IN 46581

We are a 501(c)(3) organization, and all monetary contributions are tax-deductible.

Other items that we can always use are listed below. These items can be brought to the shelter during open hours.
Clay cat litter
Canned (non gravy) pet food
Pumpkin pie filling
Milk Bone and other pet treats
Sturdy leashes
Washable chew toys and cat toys
Toilet tissue
Hand soap
Kleenex
Paper towels
Soft towels
Liquid laundry detergent
Fabric softener sheets
Hand sanitizer
Bleach
Clorox wipes (or any disinfecting wipes)
Liquid dish soap
Mops, brooms, pails, etc.
Neutra-air freshener refill cans
Office supplies
Copy paper
Pencils/pens
Note tablets
Markers
Printer ink (call us for type)
Staples rewards coupons
AA batteries
Frontline for fleas


---
To find out more about us and our activities, visit our official website .
---
---
THANKS FOR VISITING!
---

[Home] [Information] [Shelters] [Search]

,