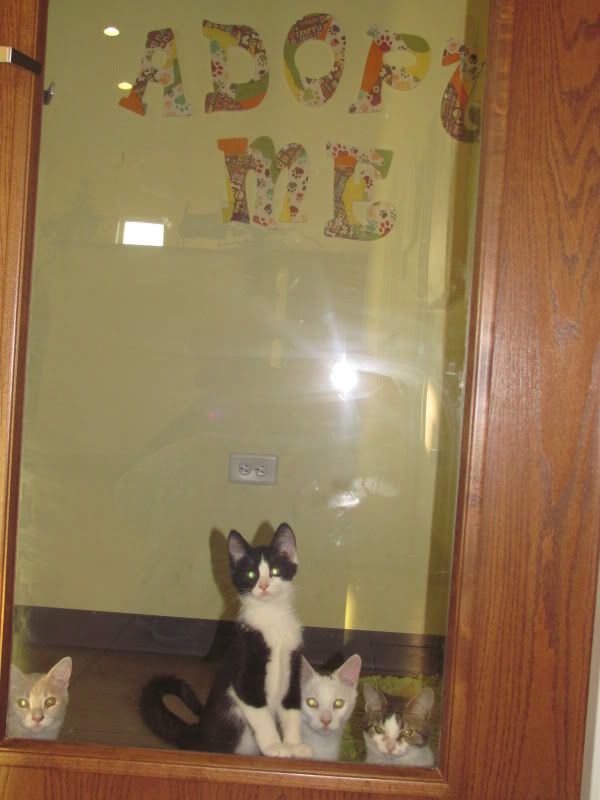 ---
About Us
Rescued Heart Animal Hospital is a full-service veterinary hospital. That means we do routine things such as exams, vaccinations, surgeries, boarding, and grooming. We also have a strong passion for rescue work, which is probably what brought you to our page. We have been rescuing animals and re-homing them since we opened in 2010. We have had many successful adoptions and we strive to continue our rescue efforts in the community. Most of our adoptable animals have come to us by owner relinquishment or abandonment. Each animal has its own, unique story of how they have come to be in our care. We mainly have dogs and cats available for adoption, but in rare occasions we have had birds and other critters too. We do not euthanize animals that don't receive a home within a certain time frame. Any pet that is available for adoption through Rescued Heart will stay with us (or in foster) until a forever home is received.
Adopting From Us
Our adoption fee is $100.00 (non-refundable). This fee includes spay/neuter, current vaccinations (age-appropriate), microchipping, and any care and/or treatments a pet may receive while in our care. We do require an adoption application to be filled out and a meet-and-greet to take place before potential adopters are allowed to take pets home. The application process can take between 24 and 72 hours - please bear with us during this time as we want to be sure that the adoption is a good fit for all parties involved - especially the pet who has already undergone tremendous changes. While we try to ensure that each pet is going to it's forever home, unforeseen circumstances do arise sometimes. We require that any and all pets adopted are returned to Rescued Heart in the event that something doesn't work out.
Visiting
Our office hours are as follows:
Monday through Friday: 7:30am - 5:30pm
Saturday: 8am - 12pm
Sunday: CLOSED
Please feel free to stop in and visit any of our adoptable pets during office hours. If you are from out of town or know that you are planning to stop by on a certain date, please give us a call to give us a heads up. Because we are a full-service animal hospital, there are generally appointments and other activities going on at the clinic that can make things a little crazy. We like to ensure that we have a quiet space and time devoted to you and the pet you are interested in adopting during meet-and-greets.