---
Please contact COPE on our website www.coperescue.org or email Lois at info@coperescue.org for specific adoption information, to learn about our application process, or to find the answers to questions you may have about COPE. We have recently opened our new shelter in Wilmington, IL. Our shelter address is 302 Main St. Wilmington, IL. 60481.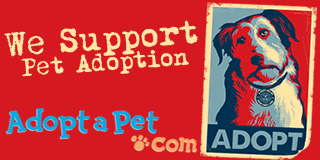 ---
Social, friendly and loving pets are available for adoption through Petfinder. We make every effort to place each pet in the best home possible. Potential adopters go through a screening process to determine whether an adoption is in the best interest of both the pet and its potential family. We help you match your needs with those of our pets, and are committed to helping you find the companion. Please contact us if you are looking for a new forever friend and we will help find you the purrfect new pal! Because we operate mainly in Will, Grundy and LaSalle counties in Illinois, if you live outside of that area, we reserve the right to base our adoption decisions on your location. Our adoption fees are currently $100; however, prices are subject to change.
If you would like to see more photos of our adoptable pets, they are also listed on www.adoptapet.com. Click the image of Drew below to go there! To see our specific pets, click here COPE Pets at AdoptAPet.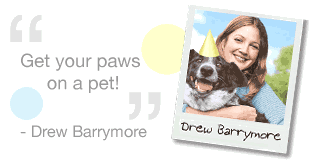 ---
News & Events
The COPE website is always being updated with new information. Go to www.coperescue.org or email info@coperescue.org for more information about COPE and our missions.
:
---
About C.O.P.E.
COPE Animal Rescue (COPE) is a 501c3 non-profit organization dedicated to improving the lives of stray and feral cats through sterilization and education. COPE would like to see a day when no more cats are living homeless and forgotten on the streets. Until that day arrives, however, we are dedicated to spaying and neutering as many cats as we can, while providing care for colonies of feral cats and removing non-feral strays from the streets and placing them into our adoption program after they receive proper medical attention. We also help find homes for pets who, for many reasons, find themselves homeless when their owners are unable to care for them any longer. These pets are also placed into our adoption program.
It would be wonderful if all cats lived in households where the people loved them and cared for them their entire lives... unfortunately, however, this is not the case. Many people, for many different reasons, make the choice of abandoning their cats. These cats are often left to fend for themselves and their offspring in the outside world. Some of these cats revert to their feral, or wild, instincts. They teach their kittens to be wary of humans. They form colonies around food sources such as garbage dumsters, and spend the majority of their time mating, fighting, and scrounging for food.
What Can Be Done?

Option #1: Ignore the cats.

Outcome: The cats will continue to fight, roam, and reproduce.

Option #2: Trap and kill the cats.

Outcome: New cats will move into the area and utilize the food source to which the original cats were attracted. They will begin the breeding process all over again.

Option #3: Implement a Trap Neuter Return (TNR) program.

Outcome: TNR to caretaker method of population control: The cats are humanely trapped and spayed or neutered any adoptable kittens and cats are placed in our adoption program. Once a cat has become truly feral, it is extremely difficult, if not impossible, to "retrain" the cat to be a companion house pets. Any wild or feral adult cats are returned to their colony which is under the supervision of a caretaker. No new cats will move into the area and no new kittens will be born. The cats will live out the rest of their lives under the watchful eye of a caretaker, who provides food, water, and shelter.
---
Come Visit Us at an Event!
Pet lovers who are interested in fostering or in volunteering can contact COPE through our phone number or email address. Volunteers are always welcome and always needed.

---
COPE Animal Rescue
302 Main St.
Wilmington, IL. 60481
Phone: (815)773-4340

Email: info@coperescue.org



---
Click here for a list of pets in our foster care program
---

[Home] [Information] [Shelters] [Search]