We always need your help - we are in urgent need of assistance with vet bills. 2016 was a difficult year for our dogs, and our vet bills never stop accumulating.

Christmas is right around the corner. While you are shopping on Amazon you have the opportunity to help us through Amazon Smile (listed just below).

We would not be able to help homeless pets without your help, and we have lots of exciting new ways to help ~ For more information please visit us on Facebook: The Darla Foundation

Every donation is appreciated, and your generosity gives us a much needed boost, BUT ...it's that time again. The year is winding down and people are looking for their deductions for 2016. You need deductions and we need donations so it's a win/win!
IMPORTANT NEWS and URGENT HELP NEEDED
M A C K ~ Emergency Foster Home Needed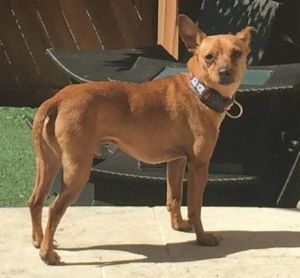 Mack
***EMERGENCY Foster Home Needed!*** Mack needs a new foster home or a forever home, fast!
S E R E N I T Y ~ Needs a foster or forever home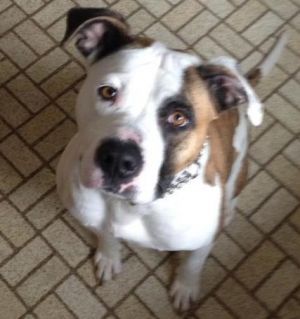 Serenity
***URGENT*** Foster home or forever home needed for Serenity! Serenity lost her foster home - needs a new foster or forever home.
L I L Y ~ Lost/Missing...REWARD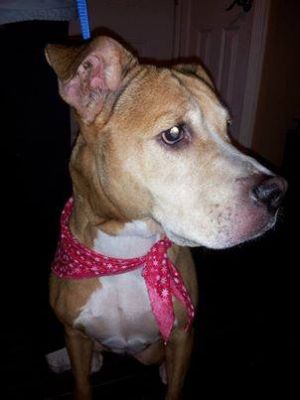 Lily
***URGENT...MISSING...REWARD!*** Please contact us with ANY information you may have about Lily.
To see all of our pets who are patiently waiting for their forever home: Our Adoptable Pet List
---
ABOUT US
The Darla Foundation is a *non-profit ~ 501(c)3 Rescue that is not limited to dogs. If we have space we will help whatever comes along.
*We are a 501(c)3 charity.
-Please be advised that we are NOT taking in any dogs or cats at this time, we simply do not have any space. -
We are a small no-kill rescue & sanctuary. We function with the help of volunteers, foster homes, and donations.

Come join the team of volunteers at The Darla Foundation!
The more volunteers and foster homes we have, the more homeless animals we are able to save and take in....it's a team effort!
The more donations we receive, the more homeless animals we are able to help! All donations, large or small, are greatly appreciated!
---
---
ADOPTING
For information about our adoption process or for an adoption application ~ Please visit our website: Foster/Adoption Process
---
---
---
VOLUNTEERING
We desperately need foster homes and volunteers to help us care for the homeless animals in our program.
*Volunteers and foster homes help us with animal care and socialization by providing positive interaction with the animals.

*Volunteers and foster homes also assist with transportation of animals to and from Vet visits.
Please help make a positive impact on the life of a homeless animal by volunteering!
If you are interested in becoming a Foster Home, please visit: Foster/Adoption Process
For more information about Volunteering, please visit: Volunteer
Thank You for your interest!
---
Facebook friends....please visit & like Chicago Canine Concierge
Chicago Canine Concierge's goal is to help new pet parents and current pet owners find the BEST possible services in their area that fit their needs perfectly and for them to have to do as little research as possible. We want to be the one stop source that helps people find the services they require without having to make it stressful and time consuming.
Anytime someone contacts us for service referrals, we will ask where they heard about CCC, and anyone that comes from The Darla Foundation (formerly Cause 4 Paws Rescue - Chicago) and chooses one of our service providers we refer, we will save 10% of the referral fee collected from the chosen provider and send the money back to you!
---
---
Pet Cancer Awareness
Cats and dogs get cancer at the same rate humans do. Cancer is the #1 disease-related killer of our dogs and cats. Since we think of our pets as members of the family it is very devastating to hear about one of our own pets or anyone's pet who gets cancer.
Linda Bober, founder of The Darla Foundation knows this all too well as she lost her beloved pit bull Darla to brain cancer on April 30th, 2010. Read Darla's story below by clicking on her picture. The Darla Foundation asks you to take a moment....learn more about pet cancer, and then make your family and friends aware.
The Blue Buffalo Foundation for Pet Cancer Research, through the Pet Cancer Awareness (PCA) program, is devoted to raising awareness about the warning signs of cancer, as well as educating pet parents about ways to minimize the risk....
Once at the Pet Cancer Awareness site you may make a donation to help Blue Buffalo & Petco raise money to fight this terrible disease and to find a cure.
This section is dedicated in loving memory to
**~**~DARLA~**~**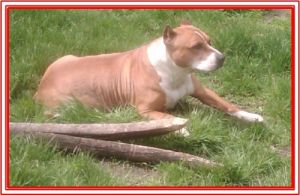 D A R L A
To read Darla's story, please visit her page by clicking on her picture.
---
SPECIAL THANKS
The Darla Foundation appreciates everyone who has reached out to us! Everyone has helped make a difference for the animals who are lucky enough to find their way to us!
---
---
DONATIONS
The Darla Foundation operates solely with the help of donations from generous individuals. All donations are greatly appreciated and TAX DEDUCTIBLE.
If you would like to make a donation using PAYPAL: donations@theDarlaFoundation.com
---
More ways to donate
---
WISH LIST
Obviously, cash is king but also ~
-Gift cards for places such as Petco, Petsmart, Farm and Fleet, Big R, TSC, etc.
-We always need cleaning supplies such as bleach, dish soap, Odo-Ban, hand soap, etc.
-Grain free dog food, cat food.
-Horse items: halters, straw, shavings, treats, feed, etc.
-We REALLY could use bath towels for the sanctuary dogs. They make awesome, easy to launder dog beds!
-Dog Food (Science Diet, ProPlan, etc)
-Blankets, Sheets
-Bleach
-Treats
-Collars & Leashes
-Crates, Cages, Kennel Panels
Cash donations are ALWAYS needed! As a Rescue and Sanctuary ~ Our Vet Bills seem to never stop accumulating. Our Veterinary care for the animals we take in, is priceless to the animals....so ~ it is a great way to help us and them :-)
If you would like to donate any of the above items, please send us an email: thedarlafoundation.com
Our mailing address is:
The Darla Foundation
PO Box 94
Coal City, IL 60416
---
---
Veterinary and Medical Products - www.shopmedvet.com
---
Report Animal Abuse
The Darla Foundation has a Humane Investigator on staff!
If you know of an animal that is being mistreated, neglected or abused, please let us know.
Email us: thedarlafoundation.com
You may remain anonymous. Help those with no voice.
---
Recommended Dog Trainer
The Darla Foundation uses and highly recommends Curtis from "CANIS FAMILIARIS". Curtis is a certified professional trainer/behaviorist. He is well versed in all breeds.
To get in touch with Curtis: Phone: 773-865-6160 or on the web at: Canis Familiaris
---
10 Things Your Dog Would Tell You....
1. My life is likely to last 10 to 15 years. Any separation from you will be painful: remember that before you get me.
2. Give me time to understand what you want of me.
3. Place your trust in me- it is crucial to my well being.
4. Do not be angry at me for long, and do not lock me up as punishment.
5. You have your work, your entertainment and your friends. I only have you.
6. Talk to me sometimes. Even if I don't understand your words, I understand your voice when it is speaking to me.
7. Be aware that how ever you treat me, I will never forget.
8. Remember before you hit me that I have teeth that could easily hurt you, but I choose not to bite you because I love you.
9. Before you scold me for being uncooperative, obstinate or lazy - ask yourself if something might be bothering me. Perhaps I might not be getting the right food, or I have been out too long, or my heart is getting too old and weak.
10. Take care of me when I get old; you too will grow old. Go with me on difficult journeys. Never say: "I cannot bear to watch" or "Let it happen in my absence." Everything is easier for me if you are there, even my death. Remember that I love you!
Come Visit Us!: Visits are by appointment only at this time.
Please be aware that we are NOT taking in any dogs or cats at this time, we simply do not have any space.