For more information on our organization, visit our website at animaloutreachsociety.org.
---
Pet of the Month
Penny
Penny was relinquished to Animal Outreach due to her family divorcing and no where for her to go. She is a sweet girl who will need sometime to adjust to her new home. Penny has spent some time in foster care and she has warmed up to her foster. Penny is good with dogs but we're unsure about other cats.


---
---
Who We Are
Our Mission Statement: Animal Outreach Humane Society will help McHenry County become a community where no adoptable and/or treatable animal or healthy feral cat is euthanized. This will be accomplished by creating, funding and managing proactive programs which prevent unwanted animals, educating the community on the problem of pet overpopulation and offering solutions, assisting in altering of animals, reducing the number of feral cats via TNR (Trap, Neuter, Return), and housing adoptive animals until a home can be found for them.


Animal Outreach Humane Society, with the help of the PetSmart Luv-A-Pet Centers, in McHenry, finds permanent loving homes for our many homeless cats and kittens! Adoption event hours at the Petsmart in McHenry are every Saturday and Sunday from 11 a.m. til 2 p.m. The centers are open seven day a week whenever the store is open.

Please contact us at 815 385 0005 or e-mail with inquiries.


---
INTERESTED IN VOLUNTEERING OR BECOMING A FOSTER HOME?
WE NEED YOU!!!


PLEASE CONTACT
VOLUNTEER@ANIMALOUTREACHSOCIETY.ORG
---
WE DO NAIL TRIMS!


We are at the Thomas' Tails every second Sunday of the month 10:00-2:00
and
We are at Pet Central in McHenry every third Sunday of the month 11:00-2:00


---
CHECK US OUT ON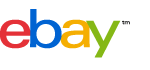 OUR USER ID: AnimalOutreachSociety
(clicking on link opens new window)


THANK YOU FOR HELPING US HELP THE ANIMALS!!



Animal Outreach Humane Society
PO Box 396
McHenry, IL 60051
Phone: 815-385-0005

Email: info@animaloutreachsociety.org


---

[Home] [Information] [Shelters] [Search]