Animal Rescue of Carroll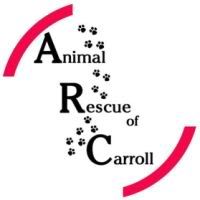 Adoption Events

**Fill out your app before the event to get approval early!**



Organizational Meeting
Date: Wednesday, November 30, 2011
Time:7:00 p.m.
Location: Family Table Restaurant 1525 Radiant Road Carroll, IA

We are looking for individuals who are organized and would be willing to serve on the board, take on roles with the vetting of animals, arranging adoptions, volunteering at events in and out of town, working in the dog shelter, fostering cats and dogs and MORE. If you have an area of expertise, let us know so we can formulate a plan to use it.



---
DONATE A BED SOME OUR DOGS CAN SLEEP COMFORTABLY
News


Who We Are For more info on local efforts to help pets in need of homes go to the Animal Rescue of Carroll's web-page: http://animalrescueofcarroll..org
Our Website Adopting a friend The following outlines the process for adopting a pet that is being sponsored by ARC:

Fill out and submit Adoption Application to ARC. Please remember an application DOES NOT guarantee adoption. ARC can take several applications for each pet. It is not a first come- first serve basis. Each pet has it's own personality and needs and ARC is working to put it in the best environment for it.

Approved applicants will meet pet they are interested in adopting.

If applicant wishes to pursue adoption, ARC will arrange for a Home Visit. This is NOT a home inspection. It is time to for all- pet, applicants, and volunteers- to get to know each other and the environment better to ensure this is a good fit for the pet. It is a time to educate applicants and a time for applicants to ask questions. A home visit DOES NOT guarantee adoption.

After applicant is approved, arrangement for adoption will be made. This includes signing the ARC contract.
Phone: 712-790-9116

Email: animalrescueofcarroll @ yahoo.com (remove spaces)
Click here for a list of pets at this shelter


---





[Home] [Information] [Shelters] [Search]