---
Follow Us on Facebook!
---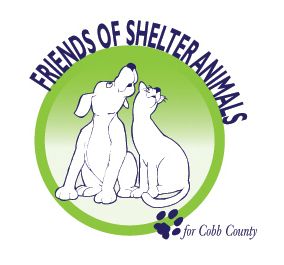 ---
---
---
---
---


Please Note: when calling the Cobb Shelter about a particular cat or dog, please use the ID number, the names are oftentimes made up by volunteers and not in the computer. Also, there are always more animals at the shelter than we have listed on PetFinder, so please stop in person to see if you can find your new best friend!

VOLUNTEERS NEEDED: Cobb County Animal Control is seeking volunteers for the shelter, minimum age requirement is 18. Please contact Kent Johnston, Animal Control Technician at 770/590-5603 or kent.johnston@cobbcounty.org. You will need to fill out a volunteer application & attend a volunteer orientation class. Some areas we need volunteers would be walking dogs, helping w/ off-site adoptions, helping people look for lost pets, taking photos, cleaning cat cages, etc. We hope you will volunteer! Please note, this is for volunteer work only not community service work. For that call, 770-499-4136.
---
---
---
---
---
---
Our Featured Pets
---
---
Who We Are
We are volunteers for the Cobb County Animal Shelter.
Some of the animals listed are currently in foster care. Please use the contact information given for each foster animal if you are interested in meeting them.
Back to top...
---
Where We Are
The Cobb County Animal Shelter is located at 1060 Al Bishop Drive Marietta, GA 30008, phone: 770-499-4136

Our Shelter hours for Adoptions are: Tuesday - Saturday 9:30 a.m. to 5:30 p.m. Sunday 2:00 p.m. to 5:00 p.m., CLOSED Mondays and Holidays.

Map to our shelter

Back to top...
---
For this site, the following guidelines are used for size and age classifications.
Size:
Small = up to 25 lbs.; Medium = 26 to 60 lbs.; Large = 61 to 100 lbs.; Extra Large = over 100 lbs.
Age:
Baby = 6 weeks to 6 months; Young = 6 months to 2 years; Adult = 2 to 8 years; Senior = over 8 years
For the foster animals listed, please use the contact information given for each if you are interested in meeting them.
Back to top...
---
Offsite Adoptions
In an effort to reach prospective families the Cherokee County Humane Society holds adoptions at offsite 2 Sundays a month and invites 10 of our Cobb dogs!

PetSmart - Barrett Parkway, Kennesaw, Georgia -- COBB AC DOGS TOO!

2nd and 4th Sunday of each month 11:00 a.m. - 4:00 p.m.


Foster Parents Needed
Do you have the time and space to provide temporary homes for animals?

We rescue dogs out of the shelter for several out of state rescues, and we need temporary homes while they are awaiting for transport, typical time frame is 2 to 3 weeks. You would be fostering for the receiving rescue, not for the shelter. It's a rewarding experience and invaluable to get more dogs out of the shelter. You will need to fill out an application and have a home visit done.

Please email Janice at quietzsch@aol.com if you are interested in becoming a foster home.

Back to top...
---
Pet Buddies Food Pantry
This non profit charity feeds the pets of the poor, elderly, shut ins and others in need. They help these individuals keep their pets in a loving home. For more information, www.petbuddiesfoodpantry.org. You can bring your donations to convenient locations listed on the Pet Buddies web site.

Back to top...
---
Please Spay and Neuter
Please be a responsible pet owner and spay and neuter your animals. There are not enough homes for them all. Listed below are just a few of the low-cost spay and neuter programs.

Spay/Neuter Coalition
To learn more about the program, click here.

Project CatSnip
This mobile surgical unit specializes in low-cost and accessible feline spay/neuter. For more information, click here.

SPARE, Inc. (Sterilizing Pets And Reducing Euthanasia) is a non-profit organization offering free and low-cost spay and neuter programs and referrals in North Georgia. For more about them, e-mail them at spareofga@yahoo.com.

Back to top...
---
Thanks...
Back to top...