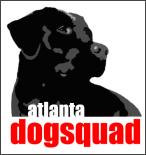 Atlanta Dog Squad
---
Please consider using the Goodsearch.com link to help support our rescued Retrievers. Please tell your friends, family, colleagues and co-workers to use this search engine when surfing the internet. Everytime Goodsearch.com is used and when Atlanta Dog Squad is chosen as the supported charity we will earn money for our dogs.
---
PLEASE HELP! We are always desperately in need of foster homes. If you have ever thought about opening your home to a homeless Retriever - now is the time! The shelters are full and we can only rescue if we have homes or places for the dogs to go. Please contact ADS today... you will love giving an ADS dog a second chance. Our website has more information on what it takes to be a foster home.
http://www.atlantadogsquad.org

---
Retrievers in the SPOTLIGHT... Click their pictures to get more information.

Squad Dog's ANGEL and HUNTER!
---
If you think you may interested in meeting or adopting any of our Squad Dogs, please contact us at info@atlantadogsquad.org.
---
Who We Are
The Atlanta Dog Squad is an all-volunteer, non-profit organization dedicated to placing abandoned and unwanted Retrievers in new homes. We rescue, foster and find permanent homes for Labrador, Golden, Chesapeake Bay, Flat Coated and Curly Coated Retrievers, as well as Retriever mixes.
---
Adopting a friend
If you are interested in adopting a rescued Retriever from Atlanta Dog Squad, we would love to hear from you! Please complete an application from our website at http://www.atlantadogsquad.org . You can send in your application online or mail it in to us. One of our volunteers will review it as soon as we can. Please be sure to review our Rules for Adoption and our Adoption Fees before applying.

If you'd like to meet our Squad Dogs in person, please join us at our next Meet -N-Greet. We hold them every other Saturday at Petco in Roswell. It's off Holcomb Bridge Road next to Kohl's, just down from Centennial High School. Please check our web site for our next scheduled event and for the address. We would love to meet you. .
---
We can use your help!
Atlanta Dog Squad needs help now more than ever! There are always hundreds of unwanted Retrievers that need rescue. If you would be interested in becoming a foster parent, volunteering or donating to Atlanta Dog Squad we would be so very grateful! We are always looking for more dog-lovers to help us. The more volunteers and foster homes we have, the more homeless Retrievers we can save! We need help with everything from holding dogs at events... to walking dogs in boarding... to transporting... to paperwork and administration. Let us know what you are interested in and we'll find a way for you to help! It's very rewarding knowing you're playing a part to save lives... go ahead... join the ranks of our really great volunteers! Please email us or visit our website to learn more. We would love to hear from you!



50 Ways to help the Atlanta Dog Squad Without Adopting a Dog or Fostering a Dog



---
Atlanta Dog Squad
P.O. Box 767188
Roswell, GA 30076
Phone: 404-642-5295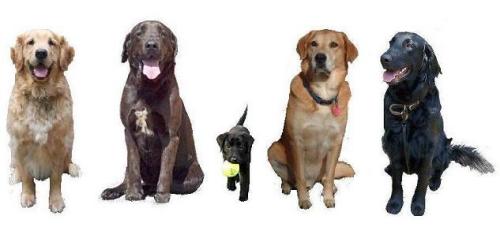 Email: info@atlantadogsquad.org
Website: http://www.atlantadogsquad.org

Click here to see our Squad Dogs!
---

[Home] [Information] [Shelters] [Search]