Please Help Leah Find The Right Home!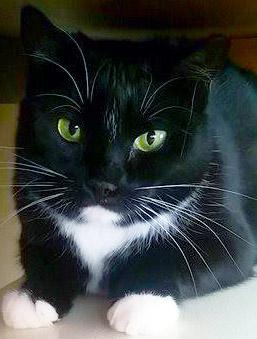 Leah and her sister Rachel were rescued as strays by a kind woman in New Britain. She is very playful, affectionate and talkative. She loves butt scratches, and will stick her tail up in the air for more! IS THERE ANYONE OUT THERE FOR LEAH???
**NEWS**
Hidden Treasures will be having ADOPTION EVENTS on Saturday, May 13 from 11-3 pm at Pet Supplies Plus, 2480 Albany Avenue in West Hartford AND on Sunday, May 14 from 11-3 pm at Pet Supplies Plus, 471 Boston Post Road in Orange. Most of our available kittens will be attending, along with Leah, Rachel, Neytiri, Hennessy, Columbia and some new arrivals! Please stop by and give our kitties some love.
We would like to heartily thank PET SUPPLIES PLUS for kindly allowing our kitties to stay at the Silas Deane, West Hartford, Orange and Manchester stores. The exposure is fantastic for the cats, and the staff members give them lots of extra attention. Pet Supplies Plus has been instrumental in placing many of our homeless cats and kittens over the past twelve years, six of whom were senior cats. Kudos to PET SUPPLIES PLUS!!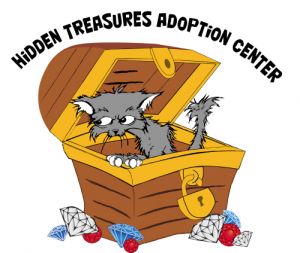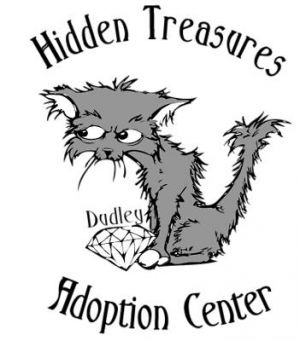 Would you like to purchase a T-shirt, sweatshirt, pajamas, tank top, cap, mug, bag, keychain, water bottle, stickers, jewelry or one of many other items sporting our cool new Hidden Treasures logos?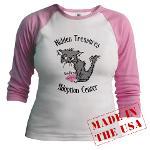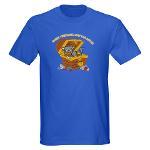 Click HERE to visit our Cafepress fundraising store!
And click HERE to check us out on Facebook!
How to Help!

Free Ways to Help Hidden Treasures Adoption Center Raise Much-Needed Funds! Every time you shop at any of 700+ online stores in the iGive network, a portion of the money you spend benefits Hidden Treasures Adoption Center. It's a free service, and you'll never pay more when you reach a store through iGive. In fact, smart shoppers will enjoy iGive's repository of coupons, free shipping deals, and sales. To get started, just create your free iGive account. And when you search the web, do it through iSearchiGive.com where each search means a penny (or more!) for our cause. We have already raised over $800, which enables us to help even more cats!
and Click HERE to start iGiving through internet searches!
Who We Are
We are a not-for-profit organization dedicated to finding "forever homes" for all of our little hidden treasures. We strive to ensure that all adoptions result in optimal conditions for both the adopted feline and the adoptive owner/family. We will work with adopters to resolve problems that may occur following an adoption.
Adopting a friend
Anyone who is interested in adoption may send us an e-mail and request an application. If the application is approved, we will make an appointment for the applicant to pick up their new family member. All adopters are expected to sign an adoption contract and pay an adoption fee to help defray medical expenses incurred. Shipping animals unaccompanied is unpredictable and very stressful for the animals. Hidden Treasures will NOT ship pets under any circumstances. Adopters will pick up their pets in person and transport them directly to their new home in an appropriate pet carrier. Hard carriers are preferable to soft carriers with zippers. If the pet is being transported by air, adopters are expected to bring the pet on board the plane.
Virtual Shelter Service
We also offer a "virtual shelter" service. If you have a feline(s) that you would like to find new homes for, please send us an e-mail, and we will be glad to list your feline(s) on our website and screen applicants for you. We require three clear photos of your feline(s) (at least one must be a frontal view of your feline's face, and at least one must be of your feline's entire body and head). We also require vaccination, spay/neuter, and test records. We also require a description of your feline(s), including breed, sex, age, an explanation of any medical and/or behavior problems, reason for re-homing, and compatibility with other animals and children.
---
Hidden Treasures Adoption Center
P.O. Box 322
Kensington, CT 06037-0322
Email: ht-ac@comcast.net
Click here for a list of pets at this shelter