Lamar Animal Sanctuary Team (L.A.S.T.) (www.lamaranimalsanctuaryteam.com)
Our Featured Pet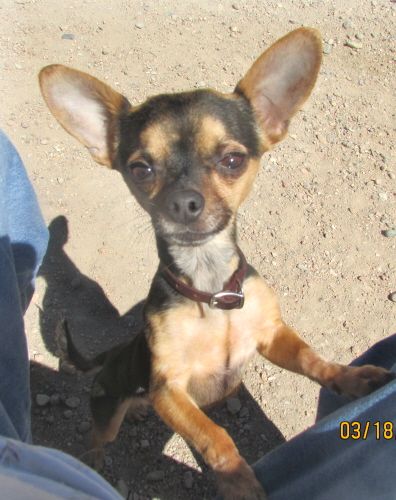 Skippy has a sad story. He was turned in to us by a local rancher after he was apparently dumped in the country. Skippy is practically blind, so I'm sure he did not find his own way to the country. He gets along with some dogs, but when there is a group, he is the one who gets the short end of the stick and gets beat up. Skippy is on a special diet of homemade food and Austin's Peanut Butter and Cheese Crackers. He will need a home with someone who will be exceptionally committed to him for the rest of his life. www.lamaranimalsanctuaryteam.com
Who We Are
We are a rescue group with our 501(c)3 and PACFA license. We use as many foster homes as we can get, and always need more. Our sanctuary was completed and has been up and running since October of 2008. Although we have rescued hundreds of animals, we are not as concerned with the number of animals we help, but the quality of home they receive. We ask to keep in touch with our adopters with updates and photos. We are still in need of volunteers to help clean the facility, walk dogs, groom dogs, and donations of paper goods, bleach, soap, and money.
Adopting a friend
There is no need to travel to the next breeder or pet store to find that much wanted cat or dog. You can find an absolutely wonderful pet on line and we have a selection of large or small dogs of many breeds. It is our policy not to adopt to a home in which the pet will live outdoors or on a chain.
Come Visit Us!
We do not have a physical address for the sanctuary, but it is located on Hwy 50 west/ Hwy 287 north off of the south side of the highway and sits southwest of the south Port of Entry building. We are 2 hours from Pueblo and 2 hours from Limon.
lastinline@cminet.net
Click here for a list of pets at this shelter
---

[Home] [Information] [Shelters] [Search]