---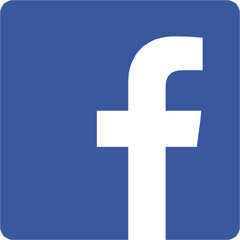 ---
---
---
News
URGENT NEED FOR VOLUNTEERS
We urgently need foster homes for our rabbits. We rotate rabbits through our pens at the San Gabriel Petco, and if you are a foster, we provide housing, hay and any medical care that is required. The bunny would spend a week at Petco every few months and would live in your home the rest of the time. Please contact Cat at zoohgirl@gmail.com if you are interested in learning more about becoming a foster home.
We also need volunteers for our Petco shift. You would visit the bunny that's living there that week and provide fresh food and clean the litter box. The shift averages about 2 hours (so the bunny gets lots of play time!) and you can do anywhere from 1 to 4 shifts a month.
Who We Are
Zooh Corner Rabbit Rescue was founded in 1993 by Cat Logsdon. We are a local, non profit, no-kill rabbit welfare organization based in San Gabriel, California. Our mission is threefold:
to rescue, treat, spay/neuter and place as house pets, rabbits that have been abused, neglected, injured or dumped;
to educate the public on rabbit health care and needs;
to stop the irresponsible breeding and selling of rabbits.
We are sustained by your donations and by the helpful hands, pocket books and wallets of our growing number of volunteers.

Because we are a no-kill organization, we and our Foster Friends and volunteers are able to spend as much time as is needed with each rabbit, getting to know its special personality and taking care of each bunny's individual needs. Once the bunny is spayed or neutered and its veterinary needs are taken care of, it is socialized and house and litter box trained. By this point we and our volunteers are well acquainted with each bunny, thus enabling appropriate bunny-human matches to be made.

We work with many different kinds of rabbits from all walks of life and in doing so learn more about rabbits and their needs all the time. We work with several different vets and we do our best to keep updated on all aspects of rabbit care and needs. Zooh Corner provides free educational material to veterinary offices, pet stores and the general public through information pamphlets, monthly adoption events, our web site, and through our newsletter - Zooh News.
Adopting a friend
ZOOH CORNER RABBIT RESCUE'S ADOPTION POLICY

Please read our adoption policy. If you agree, email Cat Logsdon at zoohgirl@gmail.com and we will contact you as soon as possible.
For every rabbit you adopt, two lives are saved: that of the rabbit you adopt and that of the rabbit who will take his or her place in our rescue!

Rabbits are adopted out as House Pets only and must live in a proper, approved enclosure.
Rabbits must have a minimum of 5 hours out-of-enclosure exercise every day.
If you work or are out most of the day and the rabbit will be alone, it is strongly suggested that you adopt a pair of rabbits, so each will have company while you are away.
All prospective adopters must read our Basic Care information, either online, or you may pick up a packet at one of our events (see online calendar), or you may mail us a 5X7 SASE with 2 stamps and we will mail out our 14-page Rabbit Care Guide.
We do not adopt-out to children, we do adopt-out to FAMILIES. We must meet all family members to be sure everyone wants the new family member.
All rabbits are pets and are not adopted out as classroom projects, magician's props, petting zoo stock, etc.
Rabbits live 8-13+ years and adopting one is a lifelong comittment.
The adoption fee for a single rabbit is $95.00, for a pair of rabbits it is $145.00.
Adoption fees are non-refundable.

We are located in San Gabriel, Southern California and DO NOT adopt out-of-state.
Come Visit Us!
We are on facebook!

We do adoptions all over the Los Angeles area. We have a volunteer at the San Gabriel Petco every day (hours vary) who can answer all your questions and introduce you to some wonderful bunnies.

Zooh Corner now has a Cafe Press store where you can get wonderful gifts for friends and family! Check out our cool t-shirts and awesome mugs! www.cafepress.com/zoohcorner
Bunny Supplies
Looking for supplies for your future or current bunny? Check out our ebay store!
---


email: zoohgirl@gmail.com

Visit our website: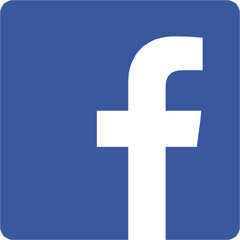 ---
Click here for a list of pets at this shelter
---
---
---

[Home] [Information] [Shelters] [Search]