---
FEATURED FOSTERS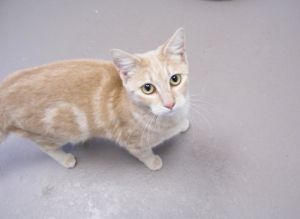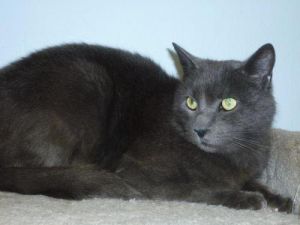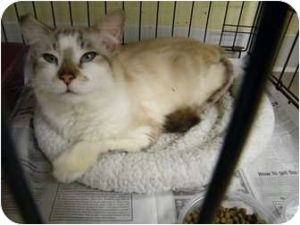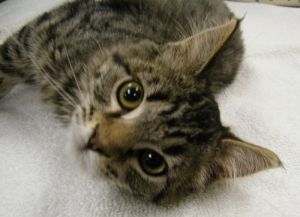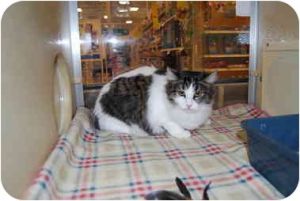 Sandy
Quincy
Mr Handsome
Penny
Topaz
NEWS

Clinic Waiting List Open Now!
Got a feral cat who needs to be spayed or neutered? Give us a call and add yourself to our wait list so we can get you in! Don't have a trap or don't know how to trap? Our team will be happy to educate you about the process, and we have traps available for rent! When you rent a trap, we ask you for a $40 refundable deposit that you will get back when you return the trap to us in clean and working condition.

Clinic appointments for feral cats in traps are $25 and include the spay/neuter surgery, rabies vaccination, ear mite treatment if needed and an ear tip for identification. We are looking forward to providing you with high-quality spay/neuter services for your neighborhood feral and free-roaming cats. We also offer spaying and neutering for tame pet cats at the following prices: Tame female cat in cat carrier is $40 and tame male cat in carrier is $30.


ABOUT US
Established in 2002, Alley Cat Guardians is a non-profit, organization dedicated to humanely reducing the feral cat population in California's Central Valley through Trap/Neuter/Return (TNR). Alley Cat Guardians works to provide feral cats a safe and healthy living environment under the watch of informed caregivers.

Alley Cat Guardians offers low-cost spay and neuter options for feral and stray cats at regularly scheduled spay/neuter events. Cats in this program also receive vaccinations and are eartipped. Visit our website for spay/neuter clinic scheduling information and dates.

As part of a comprehensive TNR program, ACG also adopts out tame cats from our volunteer managed feral colonies. All of our adoptable cats and kittens are spayed/neutered, current on vaccinations (rabies and 3-in-1) and tested negative for Feline AIDS (FIV) and Feline Leukemia (FeLV).

ADOPTING A FRIEND
1. Contact Alley Cat Guardians via phone or email to begin the adoption process. The ACG Adoption Counselor assigned to the cat(s) you are interested in will contact you, usually within 24 hours.

2. Potential adopter completes the ACG Adoption Application in person or over the phone with an Adoption Counselor.

3. Adoption Counselor will meet prospective adopter at Petsmart (or other arranged location) with foster cat.

4. If the adoption is a good match, the adopter completes ACG Adoption Contract and Petsmart Contract. Adoption fees typically range from $50 for a cat 4 years or older to $85 for kittens or cats under 4 years of age (cash only). We also have a discount for mulitple adoptions. Our adoption fees help to cover a portion of our foster cats' veterinary expenses and allow ACG to continue this life saving program.

5. Adoptive family is provided a copy of the ACG Adoption Contract, Adoption Process Overview, Petsmart Contract and all veterinary records.

6. Don't forget to bring a cat carrier with you to take your new feline friend home! If you don't have one, plastic or cardboard carriers can be purchased at Petsmart.

7. Your Adoption Counselor will follow up with you in about a week to make sure things are going smoothly and help with any issues that you may have. Our Adoption Counselors are very experienced cat caregivers and they have lots of good advice to share!

VISIT US AT:


Alley Cat Guardians is a shelter partner of Petsmart Charities. Our cats and kittens are regularly featured at Petsmart stores in Modesto, CA and Manteca, CA on the following dates.



DATES AND LOCATIONS



** MODESTO PETSMART - SISK ROAD (MONDAY - SUNDAY) **

Check our website www.alleycatguardians.org for current dates.

** MODESTO PETSMART- McHENRY/BRIGGSMORE (MONDAY-SUNDAY) **
Check our website for current dates.


CLINIC SUPPLIES WISH LIST



In addition to surgical supplies, the ACG clinic uses many items that are easy to buy at local stores. Here is a list of the most frequently used items. If you'd like to donate any of the following items stop by the clinic during reception hours Monday-Friday from 11am-3pm or call 209-251-2382. Thank You!

* Fragrance free, bleach free Detergent
* Regular Detergent - any kind/brand
* Distilled Water
* Paper towels, toilet tissue, trash bags
* Stamps, #10 envelopes, manila folders, hanging files
* Copy paper
* Cat litter (clumping preferred), Cat food (wet/dry)
* Authority Salmon Adult Dry Cat Food for foster kitty with food allergies
* Gift Cards - Office Depot, Target, PetSmart
* Tomahawk "Neighborhood Cats" Feral Cat Trap
* Commercial grade washer/dryer (we've already burned up one dryer!)
* New or Used bath towels
* New or Used hard plastic cat carriers
* VOLUNTEERS!


---
Alley Cat Guardians
1430 Carpenter Lane, Suite B
Modesto, CA 95351

Phone: 209-566-2287

Email: adoptions@alleycatguardians.org
Click here for a list of pets at this shelter

---

[Home] [Information] [Shelters] [Search]