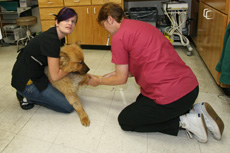 About Chows Plus +
Chows Plus is located in the Sacramento Area and Grass Valley, CA. SP was founded by Cheryl Douglass and Karl Cobler. Our goal is to find loving homes for abandoned dogs before they are killed. We rescue deserving dogs as our resources allow.

Chows Plus Rescue only adopts to verified good homes. An adoption application and home check are required. All dogs are spayed or neutered, current on shots, heartworm tested and on preventative.

Chows Plus Rescue microchips their dogs and encourages others to do the same.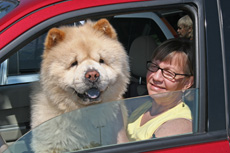 Chows Plus often rescues dogs that would be passed up by other rescues because of the vet expense, rehab time and time to adopt. We are grateful for all the wonderful people who help make this possible for the dogs.

If you would like to help there are many ways. We always need foster parents, vet sponsors, drivers, crates, food, medicine, etc. Please email Cheryl if you would like to help: crazy4chows@sbcglobal.net
Lola and ZuZu Petals
Pictured are Lola T. and ZuZu Petals. Lola was fostered and adopted by Laurie in Richmond, CA after she was almost killed by other dogs and found on the side of a road.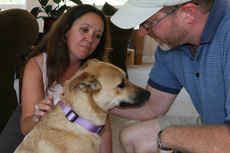 Blind Belinda Finds Home!
Pictured are Belinda's new parents Scott and Cheryl in Rancho Murietta, CA.