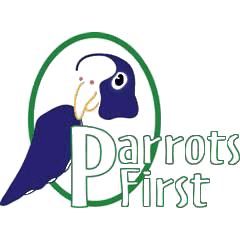 Organization Info
---
Who We Are
Parrots First mission is to educate people on the proper care of parrots and parrot-like birds, their specific physical and psychological needs, rescuing companion parrots from harmful or unwanted situations and rehabilitating, when necessary, unwanted, found, or injured naturalized (free-flying) parrots; and offering these birds to qualified homes for adoption.

Adopting A Friend
If you are interested in adopting one of our birds, please contact Parrots First via phone or email. You can download our Adoption Application here. Please note that we do not ship birds out of state. Applicants must reside in Southern California.

Come Visit Us!
Parrots First Homepage
We are also on MySpace and Facebook.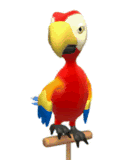 ---
Parrots First
PO BOX 66223
Los Angeles, CA 90066

Phone: (866)712-8899

Email: rose@parrotsfirst.org
Click here for a list of pets at this rescue

---

[Home] [Information] [Shelters] [Search]