Wren Yorkie Rescue
---
Our Featured Pet... Click on the picture to read about our featured pet CHA CHA!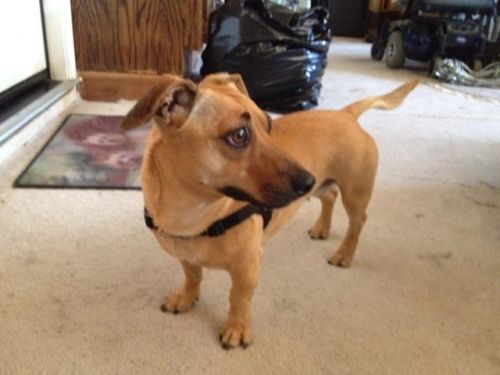 Who Are We?
Wren Yorkie Rescue, Inc is a 501[c]3 non-profit, foster-based, family Rescue in Oakland, CA, Mrs. Wren has been a vet-tech and dog/cat groomer for many years, involved with animal rescue work for 4 decades, specializing in rescuing, rehabilitating, and rehoming YORKSHIRE TERRIERS since 1995. We are a NO-KILL Rescue that cares for pets surrendered to us as long as it takes until each one can be matched up with a permanent new home. Sometimes Foster homes fall in love and adopt because they can't bear to let their visitors go, so we are always looking to qualify people as new Fosters! Our approach differs from the usual Rescue, in that we never reject senior dogs, and work with senior and/or disabled people, and single-adult households with children to make it possible for them to have a furry companion to cuddle at night. Thanks to the generosity of MADDIE'S FUND since 2010, we have been able to subsidize post adoption medical care or special diets as needed to assist otherwise qualified low-income people to keep their companion animals.
RESCUE ACTIVITY STATISTICS:
We have participated in the Maddie's Fund annual adoption events since 2010. Maddie's Fund (www.maddiesfund.org) is a family foundation founded in 1994 by Workday co-founder Dave Duffield and his wife, Cheryl, who have endowed the Foundation with more than $300 million. Since then, they have awarded more than $153 million in grants toward increased community lifesaving, shelter medicine education, and pet adoptions across the U.S. The Duffields named Maddie's Fund after their Miniature Schnauzer Maddie, who always made them laugh and comforted them during stressful business times when Dave was launching a startup software company. Maddie was with Dave and Cheryl from 1987-1997 and continues to inspire them today. Wren Yorkie Rescue rehomed 59 qualified dogs during the May 30-31, 2015 event #THANKSTOMADDIE so many dogs have found safe and loving homes!

In 2011, Wren Yorkie Rescue took in and rehabilitated 55 dogs, primarily Yorkies and Yorkie mixes, from local shelters and owners who were no longer able to care for their pets because of home foreclosures, death, job loss or the arrival of new human babies. Permanent homes were found for 42 of the dogs in our care that year. 35 of the little ones--many of them seniors and/or special needs pets--who were eligible to participate in the 2011 MADDIE'S FUND MATCHATHON, were adopted during that June 4-5, 2011 weekend event. Several of the dogs who hadn't yet found their furever homes were eligible to participate in the 2012 ADOPTION DAYS EVENT program, and joined the newest eligible ones to meet their new petparents, going to permanent new homes on June 9th & 10th, 2012 at Wren Yorkie Rescue's MADDIES FUND ADOPTION DAYS site in Livermore. 39 dogs were rehomed that weekend. In 2015, 63 dogs found permanent homes.
How Do We Differ from a Shelter and How Are We Funded?
* PRIVATE RESCUES are DIFFERENT from public facilities:
* We consist of a network of unpaid, animal-dedicated individuals and foster families who volunteer their own time and use their own money to care for companion animals in their homes, treating them as cherished members of their own families until just the right permanent new adoptive home can be found among the applications received.
* We have no building [and no cages!], no staff, no public viewing hours, and no predictable source of reliable or consistent revenue. We subsist on and greatly appreciate all donations and offers of assistance, particularly temporary foster homes!
* Funding is accomplished through personal finances, private donations, adoption fees, and grants from maddiesfund.org Whereas shelters are supported by public taxes from their respective cities/counties and receive free or extremely-low-cost vet care, private rescues have to pay all their own vet bills and other costs associated with top-quality care for the animals they take responsibility for.
* Our average annual Rescue expenses $60,000, which we could not afford to spend if it were not for the additional assistance given by MADDIE'S FUND, whose annual grant amounts vary depending on the number of dogs in our Rescue eligible to participate in the program, AND the number of those eligible dogs who are actually adopted during the annual event. Average out-of-pocket costs to get a dog restored to health and placed in the right new home run around $400--lots more if there are special medical needs beyond spay/neuter and dental to be met. Senior or special needs dogs are often adopted with no fee, and we work with people having fixed or special financial circumstances to make sure they can comfortably afford a dog who seems like the perfect fit for them. Our bottom line is to make the best possible permanent match between dog and new guardian, so we try our best not to let finances get in the way of fulfilling this purpose.
ADOPTION FEES:
People frequently express surprise that a Rescue dog isn't free. They argue that if we really wanted to find the dog a home, we'd give it away. Then they state that all they want is a small, young, healthy, well-trained, housebroken female dog to adopt. The reality of Rescue is that the majority of dogs we take in simply do not fit that profile. They often have been neglected and require a considerable amount of medical treatment and rehabilitative care. This is expensive, and adoption fees do not even begin to cover the total costs. What we do to help with the costs is something called cost averaging. Our mission is to help all Yorkshire Terriers and Yorkie mixes find great homes. It takes a lot of money to accomplish that. Therefore, the adoption fee doesn't pay specifically for the dog someone adopts; it helps cover costs for all the dogs we find homes for. By averaging the cost of vet care over all our dogs, both the ones that require very little expense and those that require a great deal of care, the potential adopter never pays the actual cost for any dog. The other reason we charge adoption fees is to help ensure that the dog will be well taken care of. If an adopter can't afford an adoption fee, perhaps they cannot afford to keep the dog healthy, happy, and groomed. If they view the adoption fee as an investment in keeping their new dog healthy and happy, we feel they will be responsible pet owners. We often subsidize a portion of ongoing costs for animals adopted to shut-in seniors or the disabled--who need a loving companion animal more than the average person. Our adoption fee covers the following services, which if a new owner did for a 'free' dog, would most definitely exceed our $400 adoption fee: Health check & Identification of any medical issues Microchipping and registering the 'chip with a national database for the life of the pet--no annual renewal fees. Spay/neuter Grooming All appropriate vaccines Other treatments if warranted, such as teeth cleaning, treatment of ear infections, removal of foxtails, tumors and other surgeries.
The Adoption Process Steps to bring a new friend and family member into your household::
Please understand that because of the home visit part of our rescue protocol, which involves two or more visits, we prefer to place dogs within an hour or two driving distance of downtown Oakland. Exceptions can be made under certain appropriate circumstances.
STEP 1: print an application from www.WrenYorkieRescue.org. Your responses to the questions give us a beginning picture of your particular situation and expectations.
STEP 2: chat by phone, describe your "ideal" canine companion, and get answers to any questions or concerns you might have about adopting a Yorkie.
STEP 3: We have further chats with your vet and the people you've indicated have known you as a pet owner, and then
STEP 4: We set up a mutually agreeable time to visit your home with a Yorkie, to see where your new dog would be spending his or her time, and to meet all the people and other animals that would be "regulars" in your new companion's life. We use the opportunity of the first site visit to walk what would be your normal dog-walking route, point out any features in the house, yard or neighborhood with potential for becoming an 'issue' with a particular dog we think might otherwise be "The One" for you, and allow you get to know and trust us.
STEP 5: If all seems 'right', the visiting dog may be left with the applicant on a trial-adoption basis for 4 to 6 weeks or longer, to assess compatibility of the applicant's lifestyle with the dog's needs. A check covering at least 50% of the agreed-upon adoption fee will be collected at that time and a Foster Agreement stipulating that you understand the dog does not yet belong to you will be signed. After the trial weeks have been completed, if it is mutually determined that a particular dog or home is not a good match for whatever reasons, the dog will be returned to the Rescue and all but $25 will be returned to the applicant--unless the applicant wishes to donate funds already given. We always appreciate donations, which can be tax deductible.
STEP 6: The final step in the process is payment of any remaining adoption fee and signing of the Adoption Contract during a final home visit. At that time, copies of all the dog's records will be given to the successful applicant and ownership will pass to that individual.
Please understand that because of the home visit part of our adoption protocol which sometimes involves multiple visits to your home--we prefer to place dogs within an hour or two driving distance of downtown Oakland. All factors being equal, preference is given to local applicants, but exceptions are made when it seems in the dog's best interest.
We carefully screen each adoption applicant using the given veterinary and personal references from people who know and have observed the applicant as a pet owner. We do telephone interviews and finally a home visit with a Yorkie or two--often a specific dog we may have in mind for that particular person--to observe the chemistry between dog and human. Applicants sometimes do not pass the home visit portion of the process if a particular dog doesn't "take" to them. Placement of our dogs happens only when the correct mutual match for the dog is found. This often takes 4 to 6 weeks or longer of living together to determine. We move as quickly as possible with adoptions, but WILL NOT RUSH into an adoption, as this rarely turns out well for the dog--and the dog's best interest and welfare is our bottom line! One notably choosey little Yorkie girl took 3 years and 9 interviews before she announced quite clearly that she had finally met the woman she wanted to spend the rest of her natural life with.
* If you are interested in a dog, please first carefully read the profile on the dog and then print the adoption and Foster forms from www.WrenYorkierescue.org or email WrenYorkieRescue@AOL.com for the forms.
* We do not have a public facility. All dogs live with foster families in their homes. Arrangements to meet a dog will be made AFTER an application is received, reviewed and approved. Dogs left with you pending completion of the process DO NOT BELONG TO YOU until the final home visit and signing of the adoption contract transferring ownership.
* We prefer not to ship dogs, but if you seem like the ideal household for a specific dog, we can often arrange with www.PilotsNPaws.org for a Rescue flight to a new home.
* Adoption fees are not for the specific dog you are taking into your home, but go into the general program fund to carry on the work of the Rescue. We suggest an adoption amount between $200 and $500, or whatever amount fits your budget and conscience. You may also opt to donate a set amount on a monthly basis as many wonderful people do.
Successful placements happen when the chemistry between dog and human is just right. We therefore try to get to know YOU as well as we know our dogs, to ensure a mutually happy and lifelong permanent match. We can help you determine the personality type, gender, size, age, and activity level of the companion dog that will have the best chance of becoming a permanent and mutually loved and respected member of your family group. The questions on our Adoption Application are not intended to be invasive, but to help furnish those important pieces of information.
Before the dog can be left with you for a trial adoption period, we require you to sign a Foster Agreement stipulating your understanding that the dog in your possession DOES NOT BELONG TO YOU until the final home visit and signing of the adoption contract transferring ownership has occurred.
Is a Yorkie Rescue necessary?
The answer is a resounding YES! Many of our dogs come out of shelters after sitting on 'death row' because they may be 10 years old and considered 'too old' to take up space. The staff at these shelters know that most who are looking to adopt will pass by adult and senior dogs so they network with Rescue groups to get the dogs out of the shelter cages and into loving foster homes where they can put their "best paws" forward! Others are found wandering as strays just looking for a warm place to sleep and food to eat. Most times, though, a family has purchased, adopted or been given a Yorkie; and being the true terriers that they are, the dog just did not fit well into the home situation. Many wonderful dogs come into rescue because of owner- surrender. These owners cared enough to seek out help for their family pet in lieu of dropping him off at the local shelter. So you see, there is indeed a need for Yorkie rescue, which is why we are committed to helping these little creatures get to where they need to be.
Who, How and Why Do We Do Rescue?
We are passionate about what we do and take considerable pride in the care and treatment given to dogs entrusted to us. A great deal of time, travel, personal funds and enormous effort is taken to restore broken bodies and spirits, and to find the best new home for each individual rescued animal. Dogs in our Rescue stay either in our own home, or with one of our foster families, depending on the individual dog's needs and preferences. Each "furry little 4-legged family member" receives the safety, emotional security, love and attention each deserves while growing in health and waiting for the best-fit new guardian to be located. When all factors seem equal, we let the dog ultimately choose his/her new family from among the pool of applicants. As noted previously, one particularly choosy little Yorkie girl worked her way through 9 interviews over a 3-yr period before announcing most emphatically that she had finally met the woman she wanted to spend the rest of her natural life with! We continue to do whatever it takes to /make the perfect match.
Wren Rescue dogs are treated like members of the family, with furniture and people-bed privileges, and free access via a doggie-door to the brick-paved patio and large upper lawn areas. New members of the Wren Pack are taught how and when to use the doggie door; and if they've come into the Rescue system from an abusive or neglected situation, they are given the opportunity to replace unpleasant memories with new ones of safety, warmth, plentiful tasty and healthy food and treats, and lots of the love and affection a companion animal so richly deserves.
New dogs are thoroughly evaluated by vets located near where the dogs will be fostered. They are given all necessary medical care and treatment, and referred to specialty vets as their health conditions may require.
Each new dog is spayed or neutered, brought up-to-date with Rabies and required vaccinations, heartworm tested, given a dental if needed, put on parasite prevention, professionally groomed, and microchipped prior to being adopted. We use HomeAgain microchips which are registered with a national database, kept under the Rescue's name, and updated with the new owner's contact information.
Unlike the larger national Rescues who need to move dogs into permanent homes quickly to make room for more, dogs brought into Wren Yorkie Rescue are kept as long as it takes to learn enough about each one's personality, habits and preferences to make the best permanent match with a new home. We always listen carefully to each applicant's stories and offer educational information, suggestions, or referrals as appropriate to help you and your new furry family member find and keep each other. Locating the perfect match can take at minimum 1 month, or several years! Reliable FOSTER FAMILIES are always needed. Email YorkieRescue@me.com if you are interested in fostering.
Additional Resources:
Please research the breed before you buy or adopt, you'll be glad you did! Good websites are: www.YTCA.org and www.AKC.org.
Please Consider an Older Dog
Do you know that Yorkies typically live to be 15 years old or older? Some have had a beloved Yorkie live to be 20, and we currently have several super seniors ranging in age from 14 to 19+ years! Don't miss out on a wonderful opportunity to enjoy one of these dogs just because of a number. If you are considered a senior, please consider a dog that will be compatible with your age, home and lifestyle. Young dogs want to run and play energetic, interactive games inside a fenced yard and go for long and/or fast walks. Dogs are matched with age appropriate homes. Why not think about bonding and falling in love with an older dog?
I want a puppy!
Many people do - but a rescue is not your best chance at finding one. Very rarely do puppies come into rescue. When they do, they are usually much larger than the breed standard or are Yorkie mixes that don't look much like a Yorkie. If you really want a puppy, we recommend that you contact a reputable breeder which can be located at: www.YTCA.org. Do not be fooled by pet stores who claim that their dogs come from reputable breeders--PET STORES BUY THEIR STOCK FROM PUPPY MILLS. No reputable breeder would subject their puppies to a pet store. Pet store puppies come from PUPPYMILLS and irresponsible breeders who care nothing about the animals or maintaining breed standard. These are people who claim to breed "teacups" (there is no such thing) and end up selling you a dog that grows to be 2-3 times the size of a standard Yorkie.
Be Part of the Rescue Team!
Being a small family Rescue, we always welcome volunteers who might be able to help out with quickly pulling a dog from a shelter or surrendering home, helping with a site visit, transporting, fostering a Rescue, or dog-sitting a Rescue or two whenever we might need to be out of town. Our network of volunteers is small but growing--and there is always room for more. Please email WrenYorkieRescue@aol.com if you want to volunteer in any capacity. Reliable FOSTER FAMILIES are always needed!

DONATIONS of goods or $$$ are always gratefully accepted to help offset the many costs of restoring dogs to optimal health, taking them around to meet and interview potential new guardians, and getting them settled into their new homes. Donations can be made by check, cash or PayPal.com Donation checks should be made payable to WREN YORKIE RESCUE, and mailed to Wren Yorkie Rescue, 4100 Redwood Road, #339 Oakland, CA 94619 for processing and to receive a tax deductible donation receipt.

Please direct mail to the address below. Thanks!
---
Wren Yorkie Rescue
4100 Redwood Road
#339
Oakland, CA 94619
Phones: cell 510-610-0291 FAX: 510 531-7219

Email: WrenYorkieRescue@AOL.com
Click here for a list of pets at this shelter
<,email WrenYorkieRescue@aol.com for an application form OR print one from the FORMS tab on our website's homepage www.wrenyorkierescue.org >.
---

[Home] [Information] [Shelters] [Search]