Best Friend Forever (BFF) Animal Rescue has been saving lives since 2008. We are Non-Kill Private Foster Home. Currently BFF seeking for approval to be a 501c3 (non-profit) organization. We are self-funded, all proceeds from adoption fees are used to save more lives. BFF is operated by volunteers that provide their time and effort for the love of animals.


Our Mission
Our mission is to help homeless and unwanted dogs and cats get a new chance at happy life. we accept all owner surrenders at not cost. We provide shelter, medical care, attention, training as needed and love to our rescues until they find their forever home. Our dogs are kept indoors in a family environment and not outside in cages.

Our Services
Adoptable dogs are spayed/neutered, updated on vaccinations, erhlichia/heart worm tested (adult and senior dogs), microship (spacial need dogs), dental work as needed, parvo tested, fecal site on puppies, flea/tick treatment.
Sponsor-A-Friend Program
Many dogs come to our rescue for a chance of a better life. This includes senior dogs, temperament issues and those with lifetime illness. Some illness includes, heart diseases, cancer, skin problems, etc. The best chance in life for these dogs is to be a permanent citizen of our rescue. With limited finding, is very hard to provide for them. This is why BFF creat SAF (Sponsor A Friend) Program. Any dog with a limited opportunity to find a forever home will have the chance to live happy at our rescue. The interested sponsor will selet the dog that he/she will like to help. A monthly donation will provide food, shelter, regular visit to the vet, medications and treatment. Sponsor will received monthly update status of their selected dog. We belive with this new program we can save more lives and provide the love and care these dog need. For more information, vivit our website
www.bffanimalrescue.com
or contact us.
Your new BFF...
Please click on "Our Adoptable Pet List" link above to meet your new best friend. Contact us to inquire and set up an appointment to meet him/her. Or come visit us at Petco during adoptions days/hours.

Fostering a friend...
If you would like to be a foster parent, contact the rescue for more information. We provide food, kennel, bedding and medical care.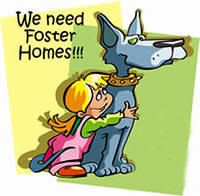 Your help will make a difference!
Donate!...
We are self-funded. We gladly accept the following items: dog food/treats, blankets, bowls, toys, beds, collar and leashes. If you would like to donate to help for medical expenses, please contact: AZ Spay and Neuter Clinic at 480-874-3647 or Arrow Animal Hospital, PLC Acct: Hameed 602-938-2707
Know the breed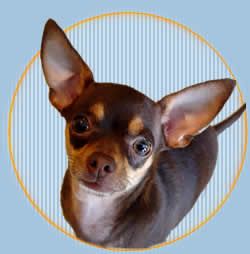 Chihuahuas
"Devote, responsive, playful, alert, low maintenance in term of exercise and food requirements, easily transported"
The Chihuahua's are the world smallest breed. Certainly it is the ideal lapdog, content to soak up affection and return it in kind. However, it is also a lively and playful little animal that enjoys country walks and outings. Alert, loving and intelligent, it likes to be the center of attention and receive plenty of fuss and cuddles. its small size and low exercise requirements suit this breed well for apartment life, but it still needs company and mental stimulation...
What Dos? A guide to help new owners select the right breed for their lifestyle. Amanda O'Neil
Q&A with the experts
Parvo
Parvovirus is a very common problem that is a huge killer of puppies. Due to its ability to be transmitted through hands, clothes, and most likely rodents and insects, it is visually impossible to have a kennel that will not eventually be exposed to the disease. Modified live vaccines are safe and effective, but despite the best vaccination protocol, all puppies will have a window of susceptibility of at least several days where they will ne at risk. In addition, the newer CPV-2c strain presents new challenges since it is less detectable in laboratory test and current vaccines may not be as effective in providing protection against it. Properly treatment by a veterinarian will increase survivability in infected puppies and working with your veterinarian on a vaccination program that is best for your puppy is important. If a puppy recovers from parvovirus infection, he/she is immune to reinfection for probably at least twenty month and possibly for life. In addition, after recovery the virus is not shed in the feces. There are many commercially prepared attenuated (modified) live CPV-2 vaccines available. The current vaccines protect against all strains of the canine parvovirus, including the relatively new parvovirus-2c strain. Although some people have expressed concern about the possibility of modified live vaccines reverting to a virulent strain after being given and them causing disease, studies have repeatdly shown that this does not occur. Commercially prepared vaccines are safe and do not cause disease.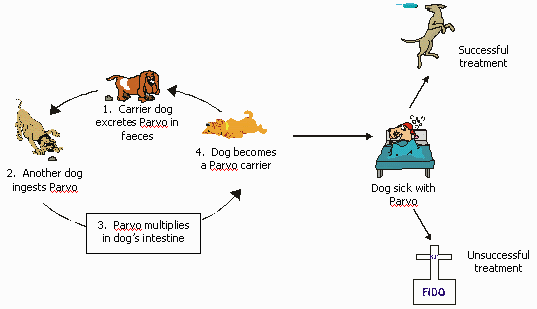 ---
BFF Animal Rescue
Glendale, AZ 85301
Phone: 602-301-7829
Email:
bffanimalrescue@hotmail.com
Click here for a list of available pets at this rescue.
---

[Home] [Information] [Shelters] [Search]