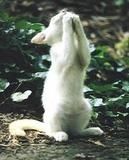 ---
The One by One Cats ALWAYS need your financial help, PLEASE....
---
<One by One is an IRS Registered 501c(3) Non-Profit Org. and your donation is tax deductible.
Donate via PAYPAL - click "MAKE a DONATION" button above.
the 1x1 kitties thank you!
---
*** CAT ADOPTIONS***
ONE by ONE Adoption Centers..
One by One has "FOUR" in-store adoption centers located inside of these local pet centers:
PetSmart Wyomissing: 1183 Berkshire Blvd, (State Hill Rd) Wyomissing, PA 19610 (in the Walmart plaza)
PetSmart Temple: 4210 North 5th Street Hwy, Temple, PA 19560 (next door to Target)
Petco Exeter: 4607 Perkiomen Ave, Reading, PA 19606 (Exeter Commons - across from Target)
PetValu: 2645 Shillington Road Spring Towne Shopping Center (next to GIANT)
With One by One "Adoption Day" is - EVERY DAY!
You can meet One by One kitties at our FOUR adoption centers the week of 6/24/2017...
Wyomissing PetSmart: Fiona, Alice & Daffy...
Temple PetSmart: KITTENS GALORE
ExeterPetco: even MORE kittens
PetValu...yep... you guessed it - KITTENS
***ADOPTIONS***
HAPPY ADOPTING!!

Celebrating Rescuing CATS since 1994
One by One STILL needs your financial HELP!!
In 2014 One by One, Inc. purchased a rural repossessed building and began renovation to turn it into a comfortable home for our resident cats!
PLEASE HELP ONE BY ONE TO BECOME MORTGAGE FREE
Do you believe in a need for a true NO KILL cat rescue? Do you know what your donation money is supporting?
Please help One by One, Inc. become mortgage FREE so that the funds now going to pay our mortgage can be redirected and made available to help save MORE CATS!
Our monthly mortgage payment is $1,000.00 per month, that is a huge burden to our volunteers who do our fundraising. NO ONE at One by One gets paid..NOT ONE PERSON...we are a small dedicated volunteer group and funds are few, but we work VERY hard for what we do get - please, we need YOUR help.
Please email us: info@1by1catrescue.org -
click here


One by One is an IRS registered 501c(3) Non Profit.

You can help the homeless One by One cats by mailing your tax deductible donation to:

One by One, Inc., PO Box 272, Temple, Pa 19560 (marked simply: Building Fund c/o KellyT) OR email us: info@1by1catrescue.org -
click here


OR click on "MAKE A DONATION" and use your credit card via PayPal.
/CENTER>

---
---
About Us...

One by One, Inc is a 501(c) non-profit cat rescue founded in 1994...

We support our cat rescue operation through ...

Private donations from people just like yourself, adoption fees, recycling cans, and various community fundraisers...

We do not receive any funding from government, we have NO paid staff - we are 100% volunteer staffed and self supporting. 100 % of funds are used for the care of our cats.
---
Adoption Policies...

One by One cats will be adopted to indoor homes only.

We do not adopt to homes who intend to de-claw.

A home visit may be required in order to support a good match for both adopter and our cat.

We want EVERY single cat or kitten adopted from One by One to be an adoption success story!
What if you find you must RETURN a One by One ADOPTED kitten or cat...

If an adopted One by One kitten/cat cannot be kept by the new family, One by One WILL and DOES ALWAYS take our own kitties back.

---
Please be advised that One by One, Inc. reserves the right to refuse any adoption.
---
ONE BY ONE NO KILL CAT RESCUE - WISH LIST:
Foods: Friskies Prime Filets variety, and Fancy Feast Gravy Lovers canned food, Purina One/ PRO-Plan Adult and Kitten Chicken dry food.

Supplies: PAPER TOWELS, Contractor sized trash bags, and 13-gal draw string trash bags, latex gloves, bleach, dish soap, Arm n Hammer laundry soap, Meyers general purpose cleaners. GIFT CARDS for: PetSmart, Petco, Pet Supplies Plus and Petvalu For information on how to donate supplies to One by One please email: info@1by1catrescue.org
---

One by One MAILING address:

One by One, Inc.

PO Box 272

Temple, PA 19560
---
---

[Home] [Information] [Shelters] [Search]